Imagine a nice backcountry slope in the summer. Carpenters come and build all sorts of objects, jumps, cliffs, tables, rails etc… Then comes winter. It snow and all the objects are covered in snow. What you get is a backcountry run on steroids with gazillion of options for every rider. Then put a series of snow shaped kickers into the middle and don't let anyone ride it until the competition begins. Deep untouched powder.
Sounds cool? This is what Red Bull did for the Supernatural contest in Baldface Lodge outside of Nelson, B.C., Canada. And the winner? Probably everyone that got a chance to ride but in the end – Travis Rice.
Congrats to Travis and to Red Bull.
Red Bull Supernatural Results
•1. Travis Rice 91.00
•2. Gigi Rüf 84.00
•3. Nicolas Müller 82.60
•4. John Jackson 80.60
•5. Lucas Debari 77.00
•6. Kazuhiro Kokubo 75.50
•7. Jake Blauvelt 73.10
•8. David Carrier-Porcheron 69.20
•9. Eero Niemela 68.90
•10. Devun Walsh 68.80
•11. Mark Sollors 68.30
•12. Terje Haakonsen 68.20
•13. Eric Jackson 65.80
•14. Mark Carter 64.70
•15. Mark McMorris 63.00
•16. Sage Kotsenburg 62.00
•17. Scotty Lago 59.40
•18. Mark Landvik 55.50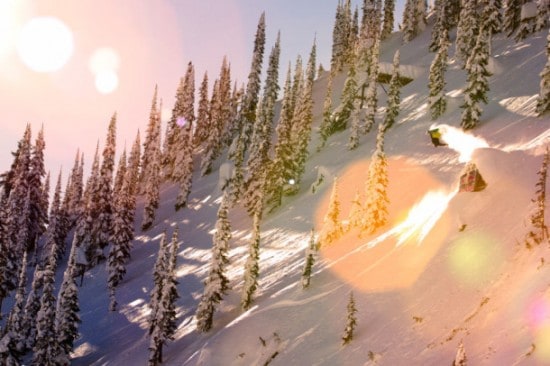 All photos are courtesy of Red Bull