Thanks to Sole Surfer company, now you can own two quivers. A surfboard quiver and a flip-flop quiver. Well, I guess you might already have a flip flop quiver, but you just do not call it that way. But if your flip flops had pin tails, square tails and swallow tails you might.
Sole Surfer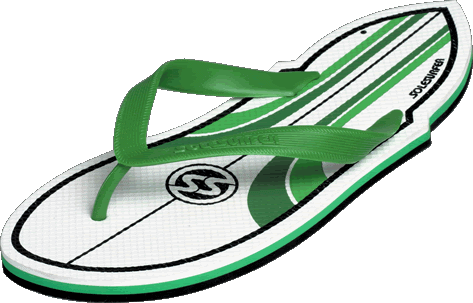 Sole Surfer is Astralia based company that resigned the traditional thong shape with great moments in surfboard design history in mind. Sole Surfers come in a range of surfboard – inspired tail shapes – Single flyer Pin tail, Swallow tail, Square tail. If you have a sense of history you might want to collect whole quiver of Sole surfers for your feet. You can also choose from signature models:
first one featuring 1970's World renowned surfer, shaper Terry Fitzgerald "The Sultan of Speed" and
second is from 1980's pioneer surfer, shaper and inventor of the Tri Fin (Thruster) Simon Anderson.
The man behind Sole Surfer is Justin King: "Sole Surfer was inspired by growing up in and around the surf movement in the '70s '80s, and '90s. Those shapes have now become Sole Surfer."
Besides three tail shapes you can also choose from different  surfboard graphics, board labels, stringers and leg rope plugs.
What are Flip Flops?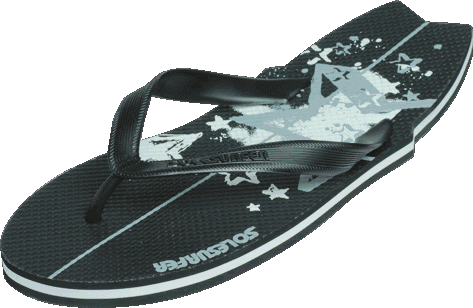 Many different names – same thing: flip flops = thongs = sandals = Jandals = slides = slaps etc…
Sole Surfer flip flops will be available this summer.