Now, for most of the people this is a ROFL article, but for people that never wore a wetsuit getting in and out of it can be a bit confusing. So don't worry – you are in the right place to save yourself some embarrassment. And then you can be the one laughing watching your buddy trying to put on his first zipperless wetsuit.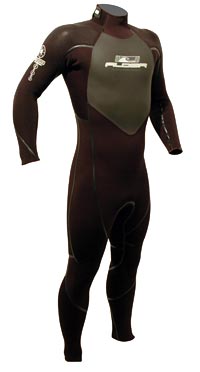 So how to put on a wetsuit  in 10. simple steps?
Make sure the wetsuit is not turned inside out and that the zipper is in the back.
Extend your feet and slide your legs, one at the time into the wetsuit.
Pull the wetsuit all the way up to your waist and make sure the wetsuit knee is on your knee and that wetsuit crotch is on your crotch etc…
Pull the wetsuit up and put one of your arms into a sleeve. If you are putting on a zipperless wetsuit or a chest zip wetsuit then first put in the arm with more material (usually the right one) – the on that is opposite to the entry hole.
Make sure your arm is all the way in and the armpit and shoulder of the wetsuit are on your armpit and shoulder, that makes puting your other arm in easier.
Put you other arm into the wetsuit sleeve.
Straighten and pull the neoprene so it is all in right place, pull the neoprene over your head if its zipperless/chestzip wetsuit.
Straighten the flap under the zipper.
Grab the cord that is attached to the zipper slider and pull it over your shoulder to zip up your wetsuit or just zip your chestzip.
Close the neck panel with velcro/secure the chestzip. Thats it!
It takes some time to get used to how to put on a wetsuit. At the end, when trying a new wetsuit, just make sure all parts of wetsuit are in place, otherwise you can have excess neoprene in some parts in to tight feeling in the others and you end up thinking your wetsuit is to small or to big when you are just not wearing it right. There is another guide on this worth checking out.